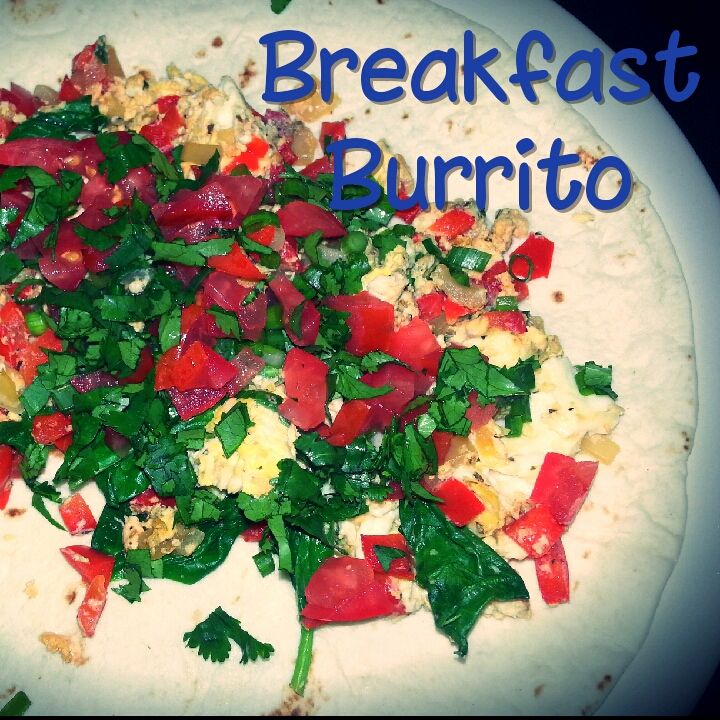 BREAKFAST OF CHAMPIONS....happening as usual! So it's no secret I'm a huge advocate of this mealtime, but just for the record, here's a few other terrific reasons for treating yourself in the early morning hours of a new day:
- it's super simple to prepare
- great post-workout refuel!
- colorful and fresh ingredients
- powering up for the remainder of morning
- making the most of morning inspiration
- something to look forward to as you sweat away during your morning workout session.
What's not to love? I'm certain others agree with me and can contribute at least another dozen reasons for making breakfast happen for YOU first thing in the day.
Breakfast Burrito: any combination of vegetables, add a scrabbled egg. Top with fresh herbs (cilantro here), choice of seasonings...and sink your teeth into something super tasty. enjoy...